EPDM Rubber or Ethylene-Propylene Diene Rubber is a synthetic rubber Monomer of Ethylene and Propylene during the polymerization reaction A little bit of the 3rd monomer was added that is the monomer of Diene so that the rubber has a double bond and can be formed with sulfur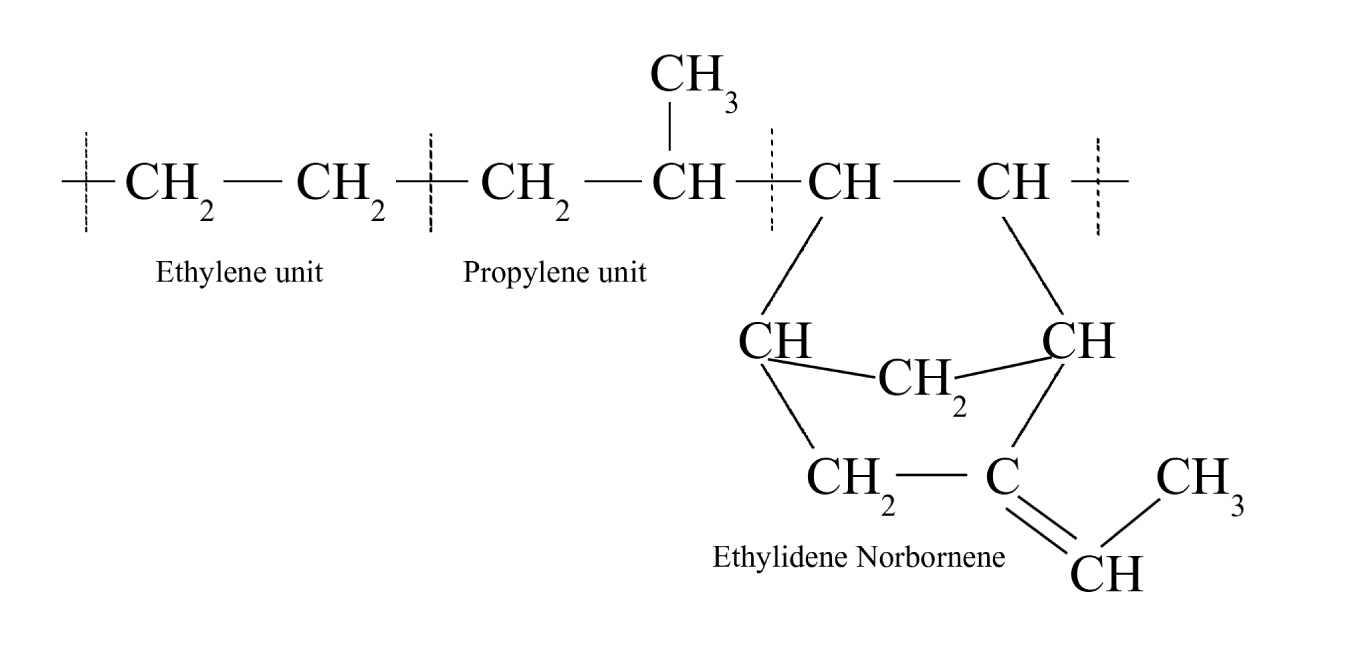 EPDM Rubber Grade
EPDM Rubber grades are classified according to the ratio of ethylene and propylene
Generally, EPDM rubber has a content of ethylene in the range of 45-85% mol. If the content of ethylene is high, EPDM rubber will have a high strength in the condition that the rubber is not stable, and when the amount The reduction of ethylene makes the EPDM rubber softer and more flexible. And the amount of diene is in the range of 3-11% mol. EPDM rubber has a glass transition temperature (Tg) is about -60ºC.

EPDM Rubber grades are classified according to moonie viscosity
1. EPDM Rubber Low-medium viscosity
2. EPDM Rubber Medium-high viscosity
3. EPDM Rubber Very high viscosity